HOW DO YOU BEGIN A VISION GOD GAVE YOU?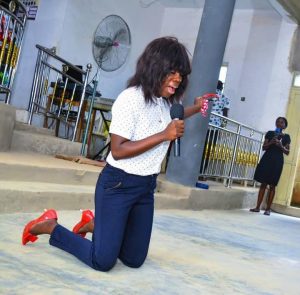 Sometimes I am asked this question:
I have a vision God placed in my heart. How do I begin?
You do not begin a God given vision by opening an Instagram account for it...
You do not begin a God given vision by making T-shirts for it...
You do not even begin a God given vision by looking for team circle... No! No! I repeat No!
Those things are paparazzi that can come later
The biblical way on how to begin a God given vision is to GO ON YOUR KNEES AND PRAY
I saw this in the life of Nehemiah who had a burden to rebuild Jerusalem's wall He spent time fasting and praying
I also saw this in the life of Jesus the author and finisher of our faith (Our perfect example)
Before he came out to choose his disciples he was in the wilderness fasting and praying 40 days and 40 nights
That period people may look at him that nothing is happening in this one's live
He left carpentry to wilderness
Jobless man
But we see wrecking record breaking stuff happening in Jesus life afterwards
In this generation where hashtag is reigning and about my father's business which is good I also fear that many would go about this Father's business the wrong way because they did not and do not take out time to seek God in prayer before launching out
Do you have a God given vision boiling in your heart?
Take some season out to pray
I spent 6 months praying for hours in 2015 for a vision launched 2017
I may have been attacked and distracted along the way but I know deep down that I have won this phase over in the place of prayer!
I have spoken mysteries over this junction!
Words have gone ahead The world hasn't seen nothing yet Let them await our manifestation We dey come! Fully loaded & prepared
That devil is a liar! We are coming Pray beloved
Prepare for your destiny in PRAYER