BE PROUD OF YOUR LITTLE BEGINNING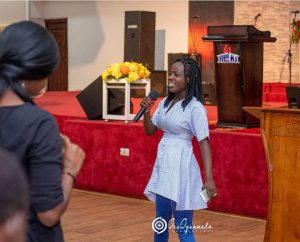 Here a little
There a little
Line upon Line
Precept upon Precept
Stay Faithful!
Be proud of where you are!
No need lying to anybody that the conference was an overflow whereas only 10 people
came.
Write it down: TEN PEOPLE CAME AND WERE BLESSED! PRAISE GOD!
Be proud of your little beginning!
A time will come you won't need posters to publicize your conference
Just by word of mouth that someone said you are coming to town, the place is packed
full!
There was a time in Jesus ministry where nobody knew him. When he went to John to
baptize him, it took the spirit of God to reveal who he was to John.
Nobody knew the Messiah
But a time also came when people trekked, crossed borders, thronging crowds, bursting
roof just to see Jesus.
Your time of arising will come!
Keep being faithful with where you are and with what you have.
Gather your small successes.
That's what would build the big piece
God is just!
He will reward you soon but till then, be proud of your little beginning for God is excited
to see the work begin.
The woman on purpose is proud of her little beginning
Will you?
(From the Woman of Purpose Book by Doreen Omosele TMA)